Bomb Blasts and Blast Mitigation Protection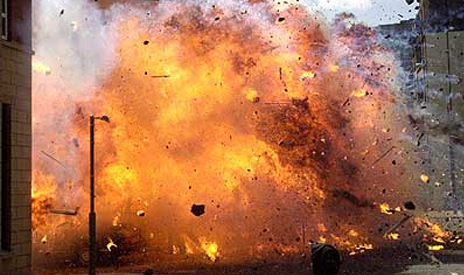 As unpleasant as it might be to consider, the threat of bomb blasts in this world are very real. Like natural disasters, a bomb blast also turns unprotected glass into dangerous flying shards.
The most important attributes of laminate for blast mitigation are tear resistance and flexibility. When a blast occurs, glass shards may penetrate the laminate, so its ability to resist tearing dictates how effectively it will protect occupants from hazardous fragments.
Recognizing the special technical requirements relating to blast mitigation, 3M developed our patented 28 and 42 micro-layer ULTRA series window security laminates. Ultra 600, when combined with the 3M Impact Protection Attachment System, has set the standard for blast mitigation in Canada by providing maximum life safety.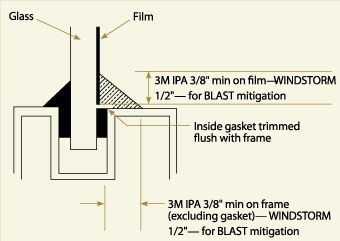 Unlike basic polyester offered by 3M and other manufacturers primarily for protection against break and enter, the thinner and more elastic ULTRA series laminates are able to expand to absorb a blast and achieve the highest performance ratings in blast tests.
3M Safety and Security Window films have proven themselves in real-world situations to have seriously mitigated the damage from bomb blasts to help protect lives.