3M Window Film
Glass Security & Large Format Graphics Solutions for the
Cannibis Industry
---
3M Security Film Deters Forced Entry
Why 3M Window Security Film
3M Security Window Film is a highly durable, optically clear polyester film, which when applied to glass, provides an invisible layer of protection. A bead of 3M Impact Protection Adhesive is also applied that bonds the filmed glass to the frame, forming an extremely durable membrane that protects and strengthens the glass in the event of a break-in.
3M Security Window Film makes it much more difficult for criminals to gain access to your business premises through forced-entry. The glass-fortification system is virtually invisible and surprises intruders by making entry extremely difficult. This is often enough to thwart an entrance attempt.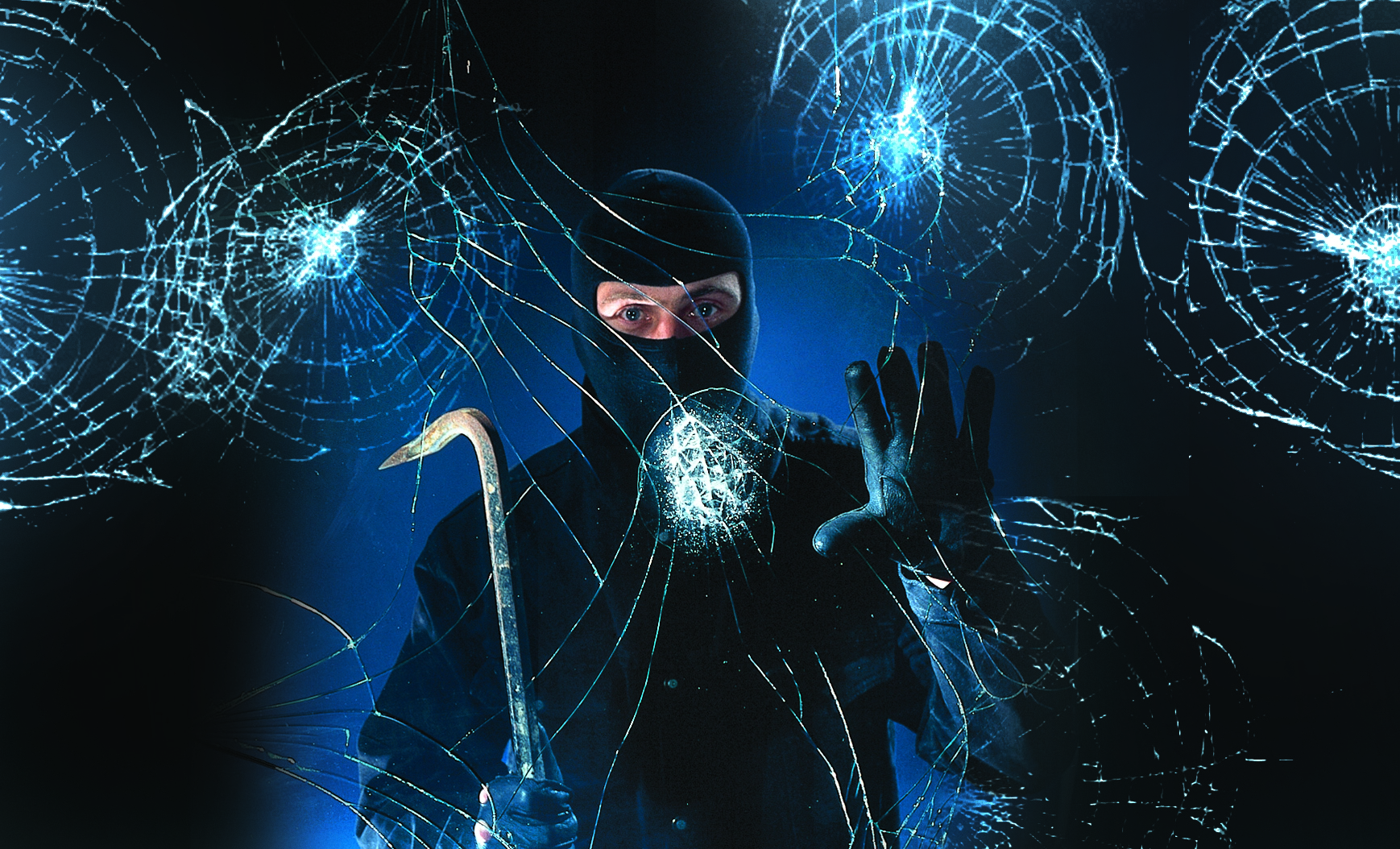 Fortify Windows and Glass
Most burglars take advantage of windows and glass by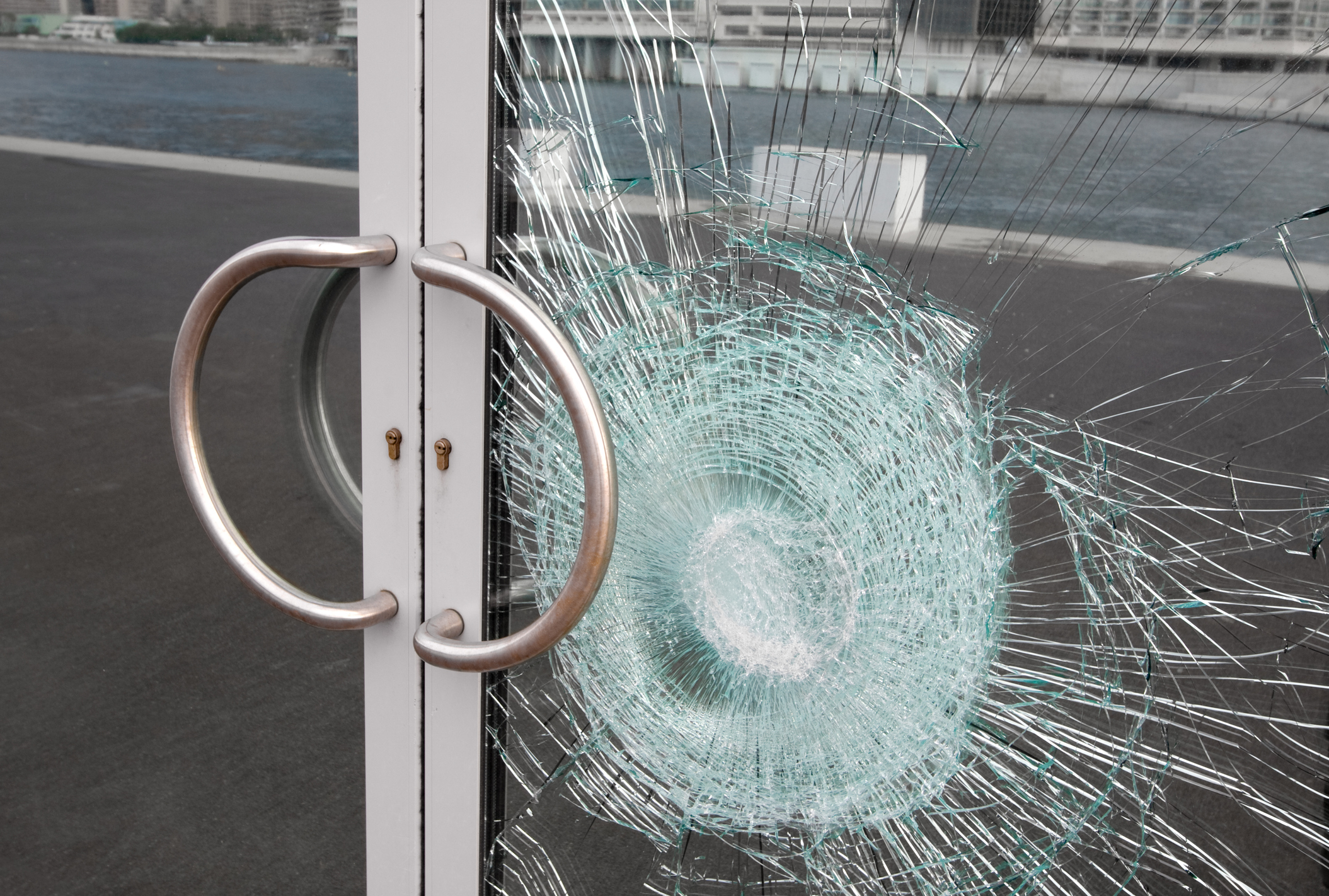 staging smash and grab attacks. Glass storefronts and windows are an extremely vulnerable point of entry to your business. Strengthening these areas can prevent a forced-entry occurrence. Glass and window fortification can be accomplished by installing 3M Security Window Film.
In-Store Glass Protection
3M Security Window Film may also be utilized to protect products shown in glass display cases. Security Window Film forms an invisible layer of protection and glass-shatter resistance, that will resist considerable impact and greatly reduce the likelihood of a smash and grab crime during operating hours. These types of on-premise crimes during operating hours are becoming increasingly common.
Benefits of 3M Security Film
Creates an invisible layer of glass security
Provides an extremely strong barrier that is difficult to penetrate
Protects your premises from smash and grabs, burglary and vandalism
Easily applied to existing windows, doors and glass surfaces
Extremely cost-effective
3M Large Format Signage & Graphics
Large Format Signage & Graphics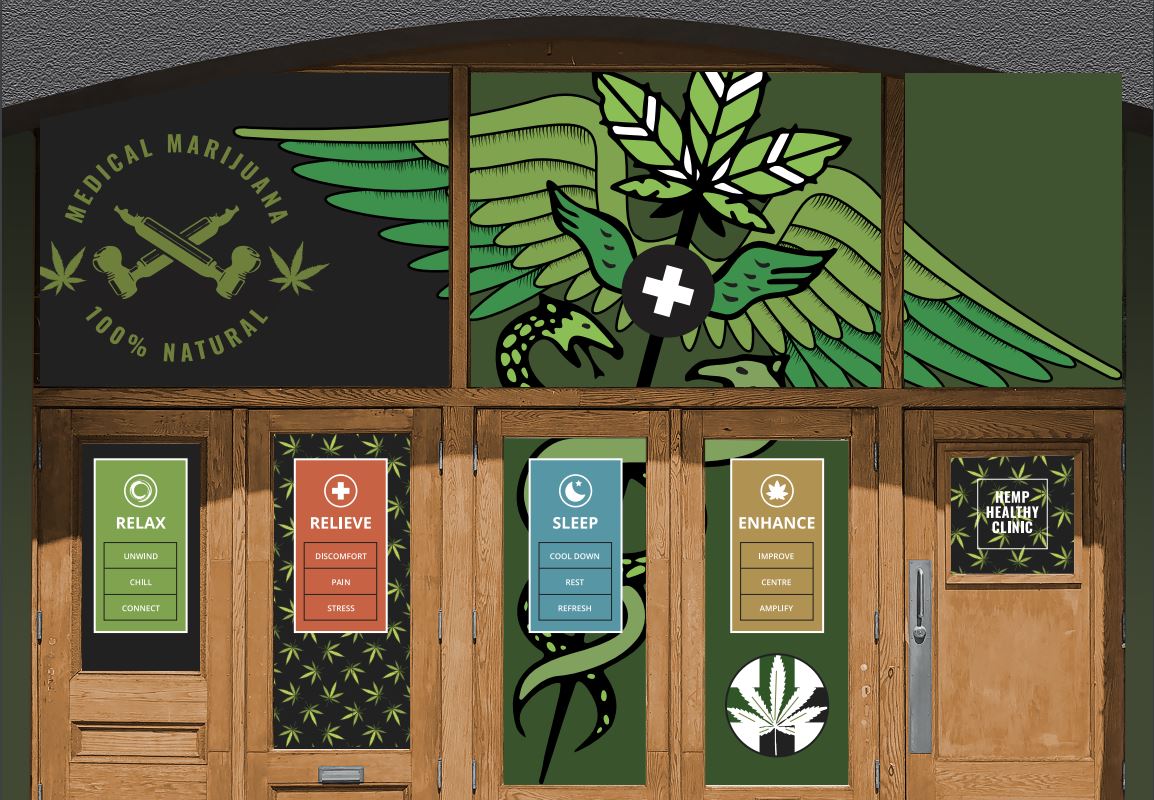 We specialize in creating large format signage and graphic solutions that draw attention to your storefront or business and promote your brand. We can easily enhance the exterior of your building with powerful visual signage, logo treatments and messaging. There are literally hundreds of superior quality 3M graphic films and coloured films available. Materials can also be custom cut to any size and patter to incorporate your specific design specifications.
Thermoformed vinyl graphic films provide ultimate flexibility. They can be applied indoors on floors or outdoors to textured surfaces such as brick or concrete block. This type of film is extremely durable and can be used to create crisp photographic quality images and graphics as large as you design.
Interior Signage & Graphics
Interior graphics add visual intrigue and style to wellness clinics and dispensaries. Choose from standard shapes and patterns, or work with our 3M Window Film experts to create a custom designed film that is unique to your brand. We can help you dramatically boost the visual impact of your facility by bringing your creative ideas to life. Our in-house design, production and installation department will help you create every aspect of the store's appearance – inside and out.
Draw street-level attention to your storefront or business
Aesthetically enhance your brand and retail presentation
Deliver your visual message powerfully with crisp, large format photographs
Apply graphics to surfaces such as floors and brick walls
Bring all of your creative ideas to life
3M Privacy Window Film
Visibility Control Solutions
Keeping unwanted eyes from seeing into your business is the way to keep your premises or growing operation private and protected. It's hard to steal what you can't see. 3M Privacy Window Film is available in frosted formats, and in a wide range of colours that are decorative and also create privacy.
Privacy Window Film creates a better experience for dispensary and wellness customers. It can be added easily to the exterior and interior glass surfaces of your building. It's also great for lobby areas and street facing windows. Growing operations also benefit from privacy window film because it improves security by reducing visibility.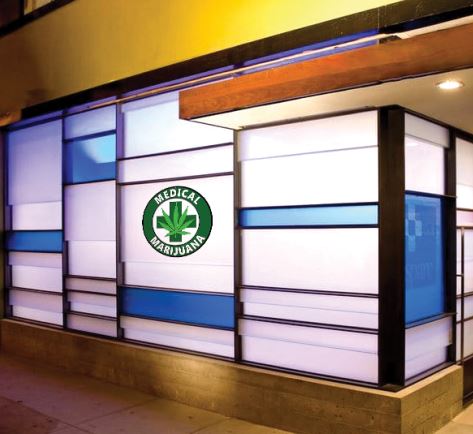 3M Sun Control Window Film
Today, retailers are modifying their physical spaces by making them more comfortable. This encourages customers to spend more time at their location. As this trend continues, products which increase patron comfort are becoming increasingly important. Technologically advanced 3M Sun Control Window Film can reject up to 66% of heat coming through windows in the summer, significantly reduce annoying glare, and eliminate 99.9% of the sun's harmful ultraviolet rays.

With over 45 years of experience, the strength of Window Film Canada has been built around supporting you. With unsurpassed customer service and execution excellence, you will have peace of mind placing your trust in us. We provide national service coverage with 3M certified dealers and installers across Canada – coast-to-coast.

For more information, please contact:
Geoff Matheson

Vice President & General Manager

Window Film Canada™

tf. 1-888-267-3206 ext. 310

Window Film Canada™

Head Office

10 Butterick Road ∙ Toronto, ON M8W 3Z8

tf. 1-888-267-3206 ∙ f. 1-888-835-5995